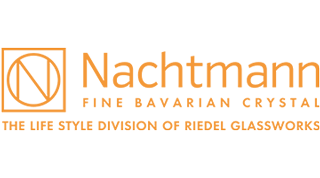 Item no.: 103677
NACHTMANN Square Spa Dispenser
Quantity shown in bill units, minimum order = one bill unit
1 bill unit holds 1 piece
Loading stock data...
In stock, delivery within 10-14 days
PRE-ORDER: This item can be ordered now, but will be shipped when available
Out of stock
No stock data available
The Spa Dispenser combines brilliance and mindfulness to add a touch of wellness to everyday life.


Spa reflects 180 years of experience and skill in the manufacturing of high-quality crystal glassware and embodies a refined and practical sense of style.

The Spa Dispensers are available in 345ml and 445ml sizes, and are supplied with a lid and pump element made of stainless steel. This product is refillable and offered empty, ready to be filled with soap, sanitiser or moisturiser.

The Square series features a pure and modern geometric design. Clean and classically designed, the minimalist look of Square suits every setting, and the cut decoration enhances the brilliance of the clear crystal glass.


Year of design 2021
Volume 345.0 ccm
Height 164.0 mm
Box quantity 1
Type of Manufacturing machine-made
Material Crystal