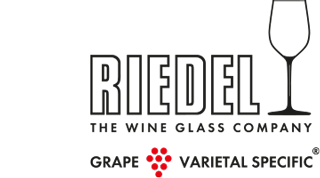 Item no.: 2425/15-265
RIEDEL Superleggero Riesling/Zinfandel
AUD 210.00
incl. tax, excl. shipping*
Quantity shown in bill units, minimum order = one bill unit
1 bill unit holds 2 pieces
Loading stock data...
In stock, delivery within 5-14 working days
PRE-ORDER: This item can be ordered now, but will be shipped when available
PRE-ORDER: This item can be ordered now, but will be shipped when available
Only a few items left
Out of stock
No stock data available
The Riesling glass is perfect for balancing the high acidity and residual sugar of fruit-forward white wines.


This shape is the most versatile white wine glass in the RIEDEL range, however it also works perfectly well for a few red wines, like Zinfandel. It helps to balance the fresh characters and high mineral components, emphasising the wonderful fruit aromas.

Meaning "super light" in Italian, RIEDEL Superleggero debuted in 2015 as a brilliant testament to the glassware leader's talented glassmaking team. The series features the bowl shapes from the original Sommeliers Series, but with even slimmer aesthetics and a feather light design.

This product is handmade and dishwasher safe.
Our master glassmakers individually craft each item so every piece has a unique character. Due to the nature of crafting, small tolerances in the size and weight of each product, tiny bubbles, imperfections, or slight surface variations are an acceptable part of the process.
We celebrate 265 years of RIEDEL business. We have launched a collection of value packs to celebrate this momentous occasion, featuring some of our most popular products in festive new packaging. Have someone you'd like to celebrate? Gift them a RIEDEL Anniversary Set.

This pack contains XX pieces and is packed in a special anniversary packaging.
Year of design 2021
Volume 395.0 ccm
Height 252.0 mm
Box quantity 2
Type of Manufacturing handmade
Material Crystal