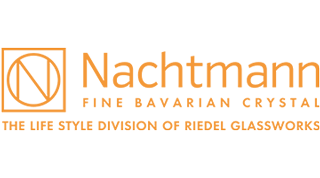 Item no.: 103674
NACHTMANN Noblesse Spa Dispenser
Quantity shown in bill units, minimum order = one bill unit
1 bill unit holds 1 piece
Loading stock data...
In stock, delivery within 10-14 days
PRE-ORDER: This item can be ordered now, but will be shipped when available
Out of stock
No stock data available
The Spa Dispenser combines brilliance and mindfulness to add a touch of wellness to everyday life.


Spa reflects 180 years of experience and skill in the manufacturing of high-quality crystal glassware and embodies a refined and practical sense of style.

The Spa Dispensers are available in 345ml and 445ml sizes, and are supplied with a lid and pump element made of stainless steel. This product is refillable and offered empty, ready to be filled with soap, sanitiser or moisturiser.

The Noblesse series brings a touch of luxury to your home and celebrates the revival of classic design. Beautifully cut from the finest crystal, the products are a 'must have' for anyone who wants to bring new luster to their home.


Year of design 2021
Volume 295.0 ccm
Height 164.0 mm
Box quantity 1
Type of Manufacturing machine-made
Material Crystal