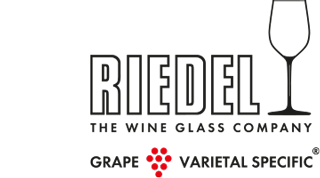 Item no.: 4994/0
Single Pack
RIEDEL High Performance Cabernet
Quantity shown in bill units, minimum order = one bill unit
1 bill unit holds 1 piece
Loading stock data...
In stock, delivery within 10-14 days
PRE-ORDER: This item can be ordered now, but will be shipped when available
Out of stock
No stock data available
The Cabernet glass is perfect for full-bodied, complex red wines that are high in tannin.
The generous size of this glass allows the bouquet to develop fully, and smooths out the rough edges. It emphasizes the fruit, playing down the bitter qualities of the tannin, and allows wines to achieve balance. This shape was re-developed in 2018 for better aromatics.
The optic impact in the RIEDEL Performance series adds both a design feature and an astounding effect on wine's aromatics.

RIEDEL High Performance was named for its design and functionality, with sky-high 32,5cm = 12 3/4 in stems for ultimate elegance.
These glasses feature the iconic optical impact first released in the RIEDEL Performance series, which deliver a better aromatic experience. The RIEDEL High Performance glasses are unique works of art that give any setting, whether party or dinner, an exclusive touch.

This product is handmade and dishwasher safe, however it may happen that it does not fit in your dishwasher due to the long stem.

Our master glassmakers individually craft each item so every piece has a unique character. Due to the nature of crafting, small tolerances in the size and weight of each product, tiny bubbles, imperfections, or slight surface variations are an acceptable part of the process.
This pack contains a single piece.
Year of design 2020
Volume 834.0 ccm
Height 325.0 mm
Box quantity 1
Type of Manufacturing hand finished
Material Crystal