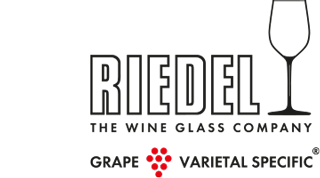 Item no.: 1234/97
Single Pack
RIEDEL Winewings Chardonnay
Quantity shown in bill units, minimum order = one bill unit
1 bill unit holds 1 piece
Loading stock data...
In stock, delivery within 10-14 days
PRE-ORDER: This item can be ordered now, but will be shipped when available
Out of stock
No stock data available
The Chardonnay glass is perfect to reveal the intensity and mouthfeel of full-bodied white wines.

Its unique flat-bottomed design accentuates the classic aromas of fresh yellow fruits balanced with rich, buttery flavours. Its size compliments wines that have a robust and powerful profile as a result of having undergone malolactic fermentation, ensuring they do not become over-concentrated.

RIEDEL Winewings is a brutally functional glass collection, taking wine's aromas and flavors on a flight. Made up of several new shapes, these flat-bottomed glasses are reminiscent of the wing of an aircraft. This means the wine has a greater surface area in the glass, which increases the levels of evaporation and enables a greater intensity of aroma.

Machine-made and dishwasher safe.
This pack contains a single piece.
Morillon (oaked), Grenache Blanc/Granacha Blanca, Pinot (Blanc, Grigio, Gris), Morillon (unoaked), Friulano, Muscadet, Ribolla Gialla, Pouilly-Fuissé, Rotgipfler, Corton-Charlemagne, Meursault, Chardonnay (unoaked), Neuburger, Fumé Blanc, Viognier, Timorasso, Montrachet, Melon de Bourgogne (Muscadet), Chardonnay (oaked), Sauvignon Blanc (oaked), Burgundy (white), Roussanne
Year of design 2020
Volume 736.0 ccm
Height 250.0 mm
Box quantity 1
Type of Manufacturing machine-made
Material Crystal