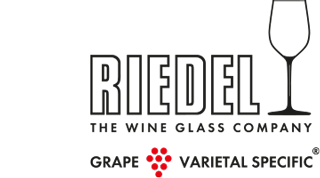 Item no.: 5414/30
RIEDEL O + Gift
Quantity shown in bill units, minimum order = one bill unit
1 bill unit holds 5 pieces
Loading stock data...
In stock, delivery within 10-14 days
PRE-ORDER: This item can be ordered now, but will be shipped when available
Out of stock
No stock data available
This set includes 4 O Wine Tumbler Cabernet/Merlot glasses and 1 Syrah decanter in an attractive value gift pack.

The Cabernet glass is perfect for full-bodied, complex red wines high in tannin. The generous size of this glass allows the bouquet to develop and smooths the rough edges.

The Syrah decanter is a perfect starter piece for one with a growing love of wine. This everyday piece easily demonstrates the improvement decanting can make, and is suitable for both young and old wines.

Designed in 2004, the RIEDEL O Tumbler was the first varietal-specific wine tumbler in history. O is an innovative take on the casual wine glass, based on the benchmark shapes of RIEDEL's Vinum series. Better yet, the O Tumbler fits into every dishwasher so broken stems are a thing of the past.

Machine-made and dishwasher safe.

Year of design 2011
Box quantity 5
Type of Manufacturing machine-made
Material Crystal