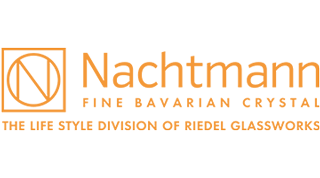 NACHTMANN Palais White Wine - large
Quantity shown in bill units, minimum order = one bill unit
1 bill unit holds 6 pieces
Loading stock data...
In stock, delivery within 10-14 days
PRE-ORDER: This item can be ordered now, but will be shipped when available
Out of stock
No stock data available
Indulge in the luxurious Palais collection by Nachtmann.

With a wide range of classically designed products, the collection provides the suitable glass for all kinds of drinks. The brilliant cut design ensure these crystal glasses are a sparkling eye-catcher on your table.

Machine-made and dishwasher safe.
This pack contains 6 pieces.
Year of design 0
Volume 180.0 ccm
Height 187.0 mm
Box quantity 6
Type of Manufacturing machine-made
Material Crystal