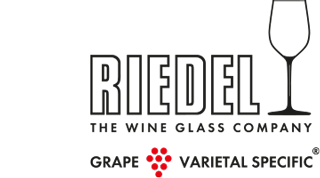 Item no.: 2016/14
Single Pack
RIEDEL Ayam Mini Decanter
Quantity shown in bill units, minimum order = one bill unit
1 bill unit holds 1 piece
Loading stock data...
In stock, delivery within 10-14 days
PRE-ORDER: This item can be ordered now, but will be shipped when available
Out of stock
No stock data available
The Ayam decanter is inspired by and named after the rare breed of Indonesian hen, and makes a unique centrepiece for the table in the form of a high-functioning instrument for wine enjoyment.
Formed freely by hand, the decanter features a wide mouth for both receiving and pouring wine, opening into a wider base to allow the free flow of air exchange with the wine. A tapered and curled tip adds a second level of functionality to the Ayam, acting as an elegant handle.

RIEDEL offer a wide range of elegant mouth-blown decanters, suitable for every lifestyle and price range. A functional and beautiful decanter is a must-have for wine lovers, and all RIEDEL decanters are made of fine crystal glass to honor quality wines with the treatment they deserve. Both old and young wines can benefit from decanting, whether to remove sediment or make them smoother and rounder.

This product is handmade. Please handwash only.

The RIEDEL Bottle Cleaner cannot be used with this product as they can become lodged and unable to be removed.

Our master glassmakers individually craft each item so every piece has a unique character. Due to the nature of crafting, small tolerances in the size and weight of each product, tiny bubbles, imperfections, or slight surface variations are an acceptable part of the process.
This pack contains a single piece.
Year of design 2019
Volume 810.0 ccm
Height 230.0 mm
Box quantity 1
Type of Manufacturing handmade
Material Crystal