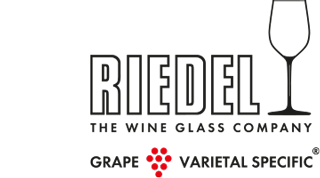 Item no.: 6409/07
Two Pack
Heart to Heart Pinot Noir
Quantity shown in bill units, minimum order = one bill unit
1 bill unit holds 2 pieces
Loading stock data...
In stock, delivery within 10-14 days
PRE-ORDER: This item can be ordered now, but will be shipped when available
Out of stock
No stock data available
The Pinot Noir glass is perfect for light-bodied red wines with high acidity and moderate tannin.
This glass highlights the rich fruit-forward characters and tempers the high acidity of the wine. The diamond shaped bowl captures all the nuances of the wine's aroma, as the extreme angles offer more space for the characters to develop.

The Extreme glasses are named after their extreme contours. The bowls mimic polished diamonds and their wide angles allow plenty of room for the wine to breathe. They are specifically designed to enhance and emphasize the pleasant softness and generally fruity notes of the New World wines.

Machine-made and dishwasher safe.
This pack contains 2 pieces.
Blauburgunder, Moulin à vent, Nebbiolo, Nerello Mascalese, Echézeaux, Beaujolais Cru, Barbaresco, Volnay, Romanée Saint Vivant, Musigny, Chambolle Musigny, Vougeot, Vosne-Romanée, Nuits Saint Georges, Gamay, Pinot Noir New World, St. Aubin, Pinot Noir Old World, Burgundy (red), Pommard, Barolo, Santenay
Year of design 2011
Volume 770.0 ccm
Height 243.0 mm
Box quantity 2
Type of Manufacturing machine-made
Material Crystal