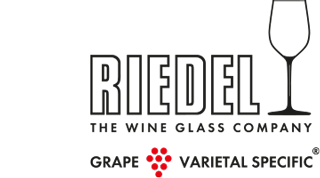 Item no.: 5123/47
Tasting Set
RIEDEL Winewings Tasting Set
Quantity shown in bill units, minimum order = one bill unit
1 bill unit holds 4 pieces
Loading stock data...
In stock, delivery within 10-14 days
PRE-ORDER: This item can be ordered now, but will be shipped when available
Out of stock
No stock data available
This Tasting Set contains 4 glasses from the RIEDEL Winewings series: Cabernet, Pinot Noir, Sauvignon Blanc and Chardonnay.

Try your wine from 4 different red and white wine glasses. What is your favourit? Gripping tannins and concentrated fruit, typical for medium-bodied red wines or light-bodied red wines with high acidity and moderate tannin. High acidity and residual sugar of fruit-forward white wines or for full-bodied white wines, including the wine's multi-layered aromas.

RIEDEL Winewings is a brutally functional glass collection, taking wine's aromas and flavors on a flight. Made up of several new shapes, these flat-bottomed glasses are reminiscent of the wing of an aircraft. This means the wine has a greater surface area in the glass, which increases the levels of evaporation and enables a greater intensity of aroma.

Machine-made and dishwasher safe.
This set contains from the RIEDEL Winewings collection: one Cabernet, one Pinot Noir, one Sauvignon Blanc and one Chardonnay glass.
Year of design 2020
Box quantity 4
Type of Manufacturing machine-made
Material Crystal