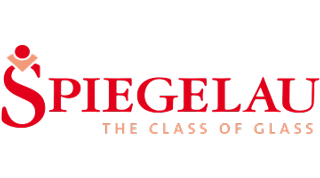 Item no.: 4991695
Tasting Set
SPIEGELAU Beer Classics Tasting Kit
Quantity shown in bill units, minimum order = one bill unit
1 bill unit holds 4 pieces
Loading stock data...
In stock, delivery within 10-14 days
PRE-ORDER: This item can be ordered now, but will be shipped when available
Out of stock
No stock data available
The Beer Classics Tasting Kit combines 3 traditional beer glass shapes with Spiegelau's iconic Craft Beer IPA glass developed through tasting workshops.
Produced in durable yet thin glass with a clean-cut rim, these 4 glasses - Stemmed Pilsner, Lager, IPA, and Wheat Beer - the essential vessels to encourage head retention, release aroma, and enhance flavor.
This set allows the beer lover to enjoy a wide variety of beer styles, from traditional to the latest trend.

The Beer Classics present an evolution of traditional beer glass shapes, designed to highlight aroma and flavor and elevate your beer drinking experience.
The style-specific glasses support the beer in releasing ist full spectrum of flavors and delivering them to nose and mouth. They are also thin blown with a thin rim, to lift the perception of mouthfeel and taste and help to regulate temperature.

Machine-made and dishwasher safe.
This pack offers a great deal on one Stemmed Pilsner, one Lager, and one Wheat Beer glass from the Beer Classics series, and one IPA from the Craft Beer series.
Year of design 2013
Box quantity 4
Type of Manufacturing machine-made
Material Crystal