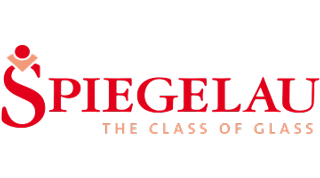 Item no.: 4500194
SPIEGELAU Perfect Serve Collection Macchiato
Quantity shown in bill units, minimum order = one bill unit
1 bill unit holds 4 pieces
Loading stock data...
In stock, delivery within 10-14 days
PRE-ORDER: This item can be ordered now, but will be shipped when available
Out of stock
No stock data available
SPIEGELAU has created the perfect series for those who want to raise the bar in their lives.
With help from internationally renowned mixologist Stephan Hinz, the Perfect Serve Collection are expertly sized to accommodate every cocktail, whether classic, inventive, or whimsical, so now you too can bring a little bit of bar culture into your home.

Machine-made and dishwasher safe.

Year of design 2018
Volume 300.0 ccm
Height 124.0 mm
Box quantity 4
Type of Manufacturing machine-made
Material Crystal