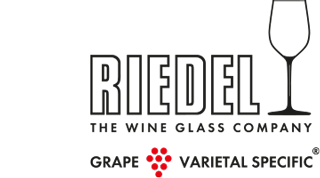 Item no.: 6448/05
Two Pack
RIEDEL Wine Viognier/Chardonnay
Quantity shown in bill units, minimum order = one bill unit
1 bill unit holds 2 pieces
Loading stock data...
In stock, delivery within 10-14 days
PRE-ORDER: This item can be ordered now, but will be shipped when available
Out of stock
No stock data available
The Viognier/Chardonnay glass is perfect for allowing white wines to express their freshness, spiciness, and mineral characters.
This glass is designed so the Viognier variety's low acidity is delivered in a way that sets off the alcohol and rich flavours of the wine. The shape highlights its velvety, supple texture, emphasizing the fruit and ensuring a long, balanced finish.

The Wine collection was made for customers who want the grape varietal specific concept, but with a decorated stem. Wine combines a lightcatching, visually engaging stem and Vinum's most popular varietal specific bowls.

Machine-made and dishwasher safe.
This pack contains 2 pieces.
Albariño, Palomino (except Sherry), Marsanne, Graves blanc, Grenache Blanc/Granacha Blanca, Pinot (Blanc, Grigio, Gris), Aligoté, Bordeaux (mature), Morillon (unoaked), Soave, Friulano, Muscadet, Ribolla Gialla, Châteauneuf-du-Pape (blanc), Fiano, Rotgipfler, Macabeo, Verdelho, Airen, Pessac Leognan (Blanc), Greco di Tufo, Chardonnay (unoaked), Neuburger, Muscadine, Kerner, Condrieu, Orvieto Classico, Fumé Blanc, Ugni Blanc, Cortese, Viognier, Timorasso, Montagny, Auxerrois, Melon de Bourgogne (Muscadet), Falanghina, St. Joseph (White), Chablis, Xarel-Lo, Treixadura, Sauvignon Blanc (oaked), Côtes du Rhône Blanc, Trebbiano, Roussanne, Hermitage (Blanc), Bordeaux (white), Verdicchio
Year of design 1999
Volume 370.0 ccm
Height 210.0 mm
Box quantity 2
Type of Manufacturing machine-made
Material Crystal