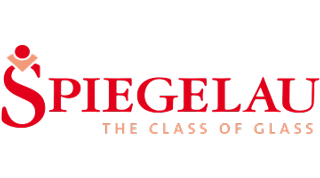 SPIEGELAU Definition Burgundy Glass
Quantity shown in bill units, minimum order = one bill unit
1 bill unit holds 6 pieces
Loading stock data...
In stock, delivery within 10-14 days
PRE-ORDER: This item can be ordered now, but will be shipped when available
Out of stock
No stock data available
The Burgundy glass is perfect for light-bodied red wines with high acidity and moderate tannin. This glass highlights the rich fruit-forward characters and tempers the high acidity of the wine. The tulip-shaped bowl captures all the nuances of the wine's aroma.

Definition is an evolution of two previous SPIEGELAU collections: Willsberger (1982) and Hybrid (2011). With the help of proprietary new technology, SPIEGELAU introduces a modern collection of thin machine-made glasses. These stunningly elegant glasses are light as a feather, feel perfectly balanced in hand, and showcase wine's aromas and flavors at their very best.

Machine-made and dishwasher safe.
This pack contains 6 pieces.
Year of design 2021
Volume 960.0 ccm
Height 235.0 mm
Box quantity 6
Type of Manufacturing machine-made
Material Crystal