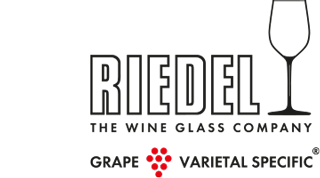 Item no.: 6409/05
Two Pack
RIEDEL Heart to Heart Riesling
Quantity shown in bill units, minimum order = one bill unit
1 bill unit holds 2 pieces
Loading stock data...
In stock, delivery within 10-14 days
PRE-ORDER: This item can be ordered now, but will be shipped when available
Out of stock
No stock data available
The Riesling glass is perfect for balancing the high acidity and residual sugar of fruit-forward white wines.

This glass shape has been redeveloped as part of this collection.

Its diamond shape works beautifully for big and bold New World wines as the extreme angles offer more space to develop aromas. It helps to balance the fresh characters and high mineral components, emphasising the wonderful fruit aromas.

The Extreme glasses are named after their extreme contours. The bowls mimic polished diamonds and their wide angles allow plenty of room for the wine to breathe. They are specifically designed to enhance and emphasize the pleasant softness and generally fruity notes of the New World wines.

Machine-made and dishwasher safe.
This pack contains 2 pieces.
Riesling, Gewürztraminer, Scheurebe, Chasselas, Palomino (except Sherry), Vermentino, Côtes de Provence, Riesling Smaragd, Rivaner, Sémillon, Beaujolais Nouveau, Sauvignon Blanc (unoaked), Marsanne, Schilcher, Mosel-Saar-Ruwer, Corvina, Dolcetto, Graves blanc, Muskat-Ottonel, Grenache Blanc/Granacha Blanca, Pinot (Blanc, Grigio, Gris), Aligoté, Bordeaux (mature), Marsannay rosé, Morillon (unoaked), Soave, Friulano, Muscadet, Ribolla Gialla, Châteauneuf-du-Pape (blanc), Barsac, Zinfandel, Dornfelder, Alsace Grand Cru, Sylvaner, Kōshū, Smaragd, Fiano, Blauer Portugieser, Rotgipfler, Macabeo, Bardolino, Malvazija Istriana, Primitivo, Tokaji (dry), Auslese (sweet), Verdelho, Riesling (Spätlese/late harvest dry), Airen, Rosé, Furmint, Jurançon Sec, Pessac Leognan (Blanc), Greco di Tufo, Chardonnay (unoaked), Neuburger, Loire (Blanc), Catteratto, Côtes du Rhône Rosé, Muscadine, Sancerre, Kerner, Pouilly Fumé, Condrieu, Orvieto Classico, Fumé Blanc, Blanc du Bois, Daiginjo (Ricewine), Ugni Blanc, Cortese, Viognier, Godello, Muskateller, Traminer, Timorasso, Arneis, Quarts de Chaume, Welschriesling, Grüner Veltliner, Zierfandler, Montagny, Coulée de Serrant, Auxerrois, Melon de Bourgogne (Muscadet), Falanghina, Gelber Muskateller, St. Joseph (White), Loupiac, Chablis, Xarel-Lo, Vernaccia, Treixadura, Sauvignon Blanc (oaked), Tokaji (sweet), Müller-Thurgau, Côtes du Rhône Blanc, Trebbiano, Chenin Blanc, Vouvray, Roussanne, Bacchus, Hermitage (Blanc), Bordeaux (white), Verdicchio, Lambrusco
Year of design 2011
Volume 490.0 ccm
Height 240.0 mm
Box quantity 2
Type of Manufacturing machine-made
Material Crystal