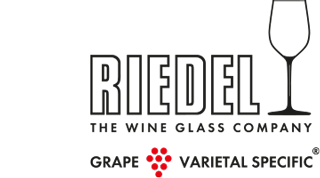 Item no.: 4425/28
Single Pack
RIEDEL Superleggero Champagne Wine Glass
Quantity shown in bill units, minimum order = one bill unit
1 bill unit holds 1 piece
Loading stock data...
In stock, delivery within 10-14 days
PRE-ORDER: This item can be ordered now, but will be shipped when available
Out of stock
No stock data available
The Champagne Wine Glass is perfect for developing and displaying champagne's complex characteristics.
This glass allows the wide range of aromatics to unfold. Unlike a flute, the egg-shaped design allows the complex layers to grow and intensify, and the larger rim diameter enables them to be released in a way which is not achieved with a narrow glass. The glass also includes a 'sparkling point' to aid the formation of the Champagne bubbles.

Meaning "super light" in Italian, RIEDEL Superleggero debuted in 2015 as a brilliant testament to the glassware leader's talented glassmaking team. The series features the bowl shapes from the original Sommeliers Series, but with even slimmer aesthetics and a feather light design.

This product is handmade and dishwasher safe.

Our master glassmakers individually craft each item so every piece has a unique character. Due to the nature of crafting, small tolerances in the size and weight of each product, tiny bubbles, imperfections, or slight surface variations are an acceptable part of the process.
This pack contains a single piece.
Champagne, Sparkling Wine, Cava, Franciacorta, Sekt, Blanc de Blancs, Prosecco
Year of design 2018
Volume 460.0 ccm
Height 260.0 mm
Box quantity 1
Type of Manufacturing handmade
Material Crystal