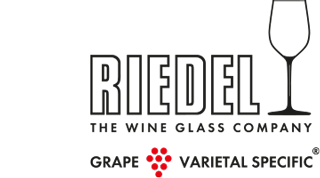 Item no.: 6416/80
Two Pack
RIEDEL Vinum Single Malt Whisky
The Single Malt Whisky glass is perfect to emphasize the elegant creaminess of top quality single malt whisky.
This glass was designed as a result of a series of workshops in 1992. The final product has an elongated thistle shape on a truncated stem, and incorporates a small, slightly outturned lip which highlights sweetness.Vinum is RIEDEL's basic varietal specific stemmed series. Designed in 1986 by 10th generation glassmaker Georg J. Riedel, Vinum was created to ensure every wine lover could afford varietal-specific glassware. Based on the handmade Sommeliers range, machine production means Vinum can be offered at a more accessible price.This item is premium machine-made.
"PREMIUM" defines the advantage of a machine blown RIEDEL glass vs. a hand-made glass. The difference lies within the precision.


This item is dishwasher safe.

This pack contains 2 pieces.
Single Malt Whisky, Malt Whisky, Whisky/Whiskey
Year of design 1991
Volume 189.0 ccm
Height 113.0 mm
Box quantity 2
Type of Manufacturing machine-made
Material Crystal