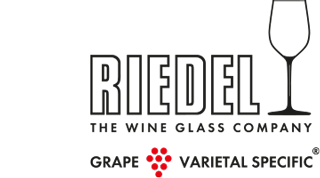 Item no.: 6449/33
Two Pack
RIEDEL Veritas Sauvignon Blanc
The Sauvignon Blanc glass is perfect for all styles of this variety, from Bordeaux's oak-aged, honeyed blends to Marlborough's grassy fruit explosions.
RIEDEL released a new glass shape for this aromatic white wine to celebrate the 20th anniversary of the very first Sauvignon Blanc glass. We collaborated with various wine regions to design a glass suitable for the variety's evolving New World style, balancing fruit, freshness, and minerality.

We also recommend this glass for dessert wines.

The revolutionary series RIEDEL Veritas debuted in 2014 to set the standard for glassware yet again. The brand's world class technicians were asked by 10th generation Georg J. Riedel to create a series that was visually stunning, a delight to hold, and price competitive. They accomplished their task with excellence; creating a wine glass collection for the 21st century.
This item is premium machine-made.
"PREMIUM" defines the advantage of a machine blown RIEDEL glass vs. a hand-made glass. The difference lies within the precision. Since RIEDEL glasses are fine-tuned instruments that support your wine enjoyment, we must make sure that there are no variances in the execution of the bowl and rim diameter, which is the key to our philosophy!
This item is dishwasher safe.

This pack contains 2 pieces.
Gewürztraminer, Chasselas, Vermentino, Sémillon, Beerenauslese, Sauvignon Blanc (unoaked), Corvina, Muskat-Ottonel, Dessertwine, Barsac, Sylvaner, Jurançon moelleux, Malvazija Istriana, Tokaji (dry), Auslese (sweet), Furmint, Trockenbeerenauslese, Ausbruch, Loire (Blanc), Sancerre, Pouilly Fumé, Vin Santo, Ice wine, Blanc du Bois, Recioto di Soave, Muskateller, Traminer, Arneis, Quarts de Chaume, Coulée de Serrant, Gelber Muskateller, Loupiac, Tokaji (sweet), Müller-Thurgau, Chenin Blanc, Sauternes, Monbazillac, Vouvray, Bacchus, Lambrusco
Year of design 2017
Volume 440.0 ccm
Height 235.0 mm
Box quantity 2
Type of Manufacturing machine-made
Material Crystal
The RIEDEL Veritas bowls are based on the DNA of grape varietals which differentiate each other by the skin thickness and color, the amount of tannins, sugar content, intensity of acidity and minerality.