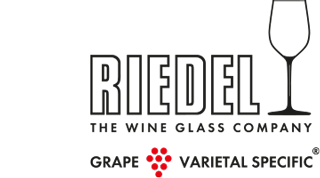 Item no.: 1234/33
Single Pack
RIEDEL Winewings Sauvignon Blanc
The Sauvignon Blanc glass is perfect for all styles of this variety, from the grassy and fruit-forward to oak-aged and honeyed.

Its unique flat-bottomed design underscores citrus aromas with herbaceous notes, allowing complexity to shine through. The glass offers freshness and harmony with an excellent balance of high acidity and minerality.
RIEDEL Winewings is a brutally functional glass collection, taking wine's aromas and flavors on a flight. Made up of several new shapes, these flat-bottomed glasses are reminiscent of the wing of an aircraft. This means the wine has a greater surface area in the glass, which increases the levels of evaporation and enables a greater intensity of aroma.This item is premium machine-made.
"PREMIUM" defines the advantage of a machine blown RIEDEL glass vs. a hand-made glass. The difference lies within the precision. Since RIEDEL glasses are fine-tuned instruments that support your wine enjoyment, we must make sure that there are no variances in the execution of the bowl and rim diameter, which is the key to our philosophy!
This item is dishwasher safe.

This pack contains a single piece.
Gewürztraminer, Chasselas, Vermentino, Sémillon, Sauvignon Blanc (unoaked), Corvina, Muskat-Ottonel, Barsac, Sylvaner, Jurançon moelleux, Malvazija Istriana, Tokaji (dry), Furmint, Loire (Blanc), Sancerre, Pouilly Fumé, Muskateller, Traminer, Quarts de Chaume, Coulée de Serrant, Gelber Muskateller, Loupiac, Tokaji (sweet), Chenin Blanc, Sauternes, Monbazillac, Vouvray
Year of design 2020
Volume 742.0 ccm
Height 250.0 mm
Box quantity 1
Type of Manufacturing machine-made
Material Crystal