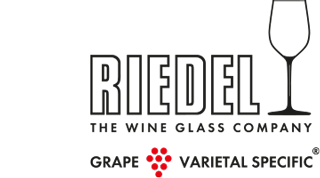 Item no.: 0515/02S6
Two Pack
RIEDEL Sunshine Tumbler
Quantity shown in bill units, minimum order = one bill unit
1 bill unit holds 2 pieces
Loading stock data...
In stock, delivery within 5-14 working days
PRE-ORDER: This item can be ordered now, but will be shipped when available
Out of stock
No stock data available
This tumbler is perfect to bring a touch of luxury to your home.
Beautifully cut from the finest crystal, the glasses are a must have for anyone who wants to bring new lustre to their home bar.

RIEDEL Sunshine combines a modern aesthetic with casual everyday use.
Introduced in 2020, the vertical lines in Sunshine's simple design are intended to make your drinks shine. These dishwasher-safe crystal glasses are robust, sit comfortably in the hand, and are suitable for every dining setting or home bar.

Machine-made and dishwasher safe.
This pack contains 2 pieces.
Year of design 2020
Volume 319.0 ccm
Height 96.0 mm
Box quantity 2
Type of Manufacturing machine-made
Material Crystal