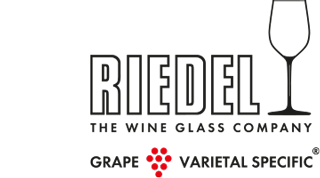 Item no.: 0414/30
Two Pack
RIEDEL O Wine Tumbler Syrah/Shiraz
Quantity shown in bill units, minimum order = one bill unit
1 bill unit holds 2 pieces
Loading stock data...
In stock, delivery within 10-14 days
PRE-ORDER: This item can be ordered now, but will be shipped when available
Out of stock
No stock data available
The Syrah/Shiraz glass is perfect for balancing the gripping tannins and concentrated fruit typical of medium-bodied red wines.
This shape was developed between 1993-1995 following sensory workshops in major Shiraz growing regions, and has become the most versatile red wine shape in the RIEDEL range. With a slightly tapered opening, the large bowl develops the intense aromas, and demontrates mouthfilling fruit, dignified structure, and a long sweet finish on the palate.

Designed in 2004, the RIEDEL O Tumbler was the first varietal-specific wine tumbler in history. O is an innovative take on the casual wine glass, based on the benchmark shapes of RIEDEL's Vinum series. Better yet, the O Tumbler fits into every dishwasher so broken stems are a thing of the past.

Machine-made and dishwasher safe.
This pack contains 2 pieces.
Year of design 2003
Volume 620.0 ccm
Height 132.0 mm
Box quantity 2
Type of Manufacturing machine-made
Material Crystal