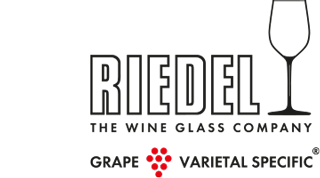 Item no.: 0414/02
Two Pack
RIEDEL O Wine Tumbler Whisky H2O
Quantity shown in bill units, minimum order = one bill unit
1 bill unit holds 2 pieces
Loading stock data...
In stock, delivery within 10-14 days
PRE-ORDER: This item can be ordered now, but will be shipped when available
Out of stock
No stock data available
The Whisky Tumbler is the perfect choice for fine whiskies and other elegant drinks.
Highly functional and produced in high-quality crystal, these versatile tumblers are sure to make an impression.

Designed in 2004, the RIEDEL O Tumbler was the first varietal-specific wine tumbler in history. O is an innovative take on the casual wine glass, based on the benchmark shapes of RIEDEL's Vinum series. Better yet, the O Tumbler fits into every dishwasher so broken stems are a thing of the past.

Machine-made and dishwasher safe.
This pack contains 2 pieces.
Year of design 2005
Volume 430.0 ccm
Height 100.0 mm
Box quantity 2
Type of Manufacturing machine-made
Material Crystal