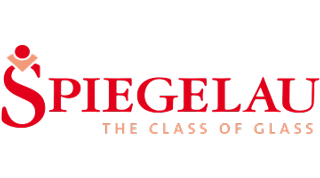 Item no.: 4400180
SPIEGELAU Authentis Burgundy
Quantity shown in bill units, minimum order = one bill unit
1 bill unit holds 4 pieces
Loading stock data...
In stock, delivery within 10-14 days
PRE-ORDER: This item can be ordered now, but will be shipped when available
Out of stock
No stock data available
The Burgundy glass is perfect for light-bodied red wines with high acidity and moderate tannin.

This glass highlights the rich fruit-forward characters and tempers the high acidity of the wine. The tulip-shaped bowl captures all the nuances of the wine's aroma.

The fine-blown character of Authentis is the result of modern production processes combined with an in-depth understanding of wine appreciation. These elegant glasses ensure that the aroma and bouquet of wine are presented in a perfectly authentic way.

Machine-made and dishwasher safe.

Year of design 2013
Volume 700.0 ccm
Height 226.0 mm
Box quantity 4
Type of Manufacturing machine-made
Material Crystal