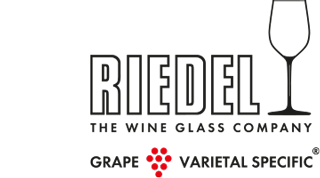 Item no.: 4100/07
Single Pack
RIEDEL Sommeliers Black Tie Montrachet
Quantity shown in bill units, minimum order = one bill unit
1 bill unit holds 1 piece
Loading stock data...
In stock, delivery within 10-14 days
PRE-ORDER: This item can be ordered now, but will be shipped when available
Out of stock
No stock data available
The Montrachet glass is perfect to reveal the intensity of full-bodied white wines, including the wine's multi-layered aromas. With a larger volume, the wide open-mouthed bowl enables the rich bouquet to develop its wonderfully diverse range of aromas, emphasizing the finesse while minimizing the risk of richer style white wines becoming over-concentrated.

This product features a clear crystal stem and black crystal base.

Introduced in 2008, Sommeliers Black Tie celebrated the 50th anniversary of RIEDEL's iconic collection, Sommeliers, designed by 9th generation Claus J. Riedel. 

Boasting both functionality and elegant aesthetics, the handmade Sommeliers Black Tie collection celebrates this anniversary with some "black tie" touches. The red wine glasses feature a tall black stem with a clear base, and the white wine glasses feature a black base with a tall clear stem.

This product is handmade and dishwasher safe.

Our master glassmakers individually craft each item so every piece has a unique character. Due to the nature of crafting, small tolerances in the size and weight of each product, tiny bubbles, imperfections, or slight surface variations are an acceptable part of the process.
This pack contains a single piece.
Morillon (oaked), Pouilly-Fuissé, Corton-Charlemagne, Meursault, Montrachet, Chardonnay (oaked), Burgundy (white)
Year of design 2008
Volume 500.0 ccm
Height 229.0 mm
Box quantity 1
Type of Manufacturing handmade
Material Crystal