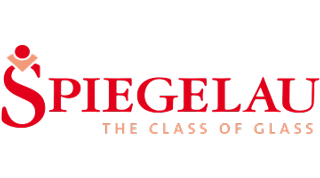 SPIEGELAU Carft Beer Glasses Barrel Aged Beer
Quantity shown in bill units, minimum order = one bill unit
1 bill unit holds 2 pieces
Loading stock data...
In stock, delivery within 10-14 days
PRE-ORDER: This item can be ordered now, but will be shipped when available
Out of stock
No stock data available
The Barrel Aged Beer glass is designed to express the complexity of aroma, flavor, mouth feel, and finish that comes from aging in varied second-use barrels.

This product is the result of two years of collaboration with brewmasters from four of the world's great producers: Great Divide Brewing Company (Denver, Colorado); Green Flash Brewing Company (San Diego, California); Uinta Brewing Company (Salt Lake City, Utah); and Cigar City Brewing (Tampa Bay, Florida).

The Craft Beer collection is comprised of custom-shaped glasses for craft beers.
The unique shape of each Craft Beer glass has been developed through a series of design and tasting workshops, in collaboration with master brewers and industry professionals. In their opinion, our Craft Beer glasses successfully deliver the complexity of aromas on the nose, while delivering the optimum texture, balance, and intensity of flavor on the palate.

Machine-made and dishwasher safe.
This pack contains 6 pieces.
Year of design 2017
Volume 480.0 ccm
Height 175.0 mm
Box quantity 2
Type of Manufacturing machine-made
Material Crystal