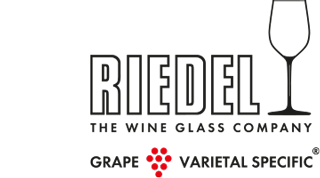 Item no.: 6884/33
Two Pack
RIEDEL Performance Sauvignon Blanc
Quantity shown in bill units, minimum order = one bill unit
1 bill unit holds 2 pieces
Loading stock data...
In stock, delivery within 10-14 days
PRE-ORDER: This item can be ordered now, but will be shipped when available
Out of stock
No stock data available
The Sauvignon Blanc glass is perfect for all styles of this variety, from the grassy, fruit-forward wines of the Marlborough to the oak-aged, honeyed blends from Bordeaux.

To celebrate the 20th anniversary of the Vinum Sauvignon Blanc glass, RIEDEL released a new glass shape for this aromatic white wine designed to suit the variety's evolving New World style. The optic impact in the RIEDEL Performance series adds both a design feature and an astounding effect on the wine's aromatics.

RIEDEL Performance is the first wine glass series ever to feature bowls with a light optic impact for better aromatics. Co-designed by both Georg and Maximilian Riedel, RIEDEL Performance is a technologically advanced and user-friendly collection of grape varietal specific glasses.

Machine-made and dishwasher safe.
This pack contains 2 pieces.
Gewürztraminer, Albariño, Chasselas, Vermentino, Sémillon, Sauvignon Blanc (unoaked), Corvina, Muskat-Ottonel, Barsac, Sylvaner, Malvazija Istriana, Tokaji (dry), Auslese (sweet), Furmint, Loire (Blanc), Sancerre, Pouilly Fumé, Blanc du Bois, Muskateller, Traminer, Arneis, Quarts de Chaume, Coulée de Serrant, Gelber Muskateller, Loupiac, Tokaji (sweet), Müller-Thurgau, Chenin Blanc, Vouvray, Bacchus, Lambrusco
Year of design 2019
Volume 440.0 ccm
Height 245.0 mm
Box quantity 2
Type of Manufacturing machine-made
Material Crystal