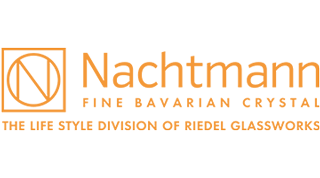 Item no.: 88333
NACHTMANN Quartz Vase - 16cm | 6.286in
Quantity shown in bill units, minimum order = one bill unit
1 bill unit holds 1 piece
Loading stock data...
In stock, delivery within 10-14 days
PRE-ORDER: This item can be ordered now, but will be shipped when available
Out of stock
No stock data available
The Quartz series was developed in 2011 as part of the Nachtmann NextGen Project.
Quartz designer Catherine Merrick came from the Pratt Institue in New York. The series was inspired by geode rocks - ordinary stones with crystals hidden inside. The brilliant crystal pattern has a wonderful sparkling light refraction.

Machine-made and dishwasher safe.

Year of design 2011
Height 160.0 mm
Box quantity 1
Type of Manufacturing machine-made
Material Crystal