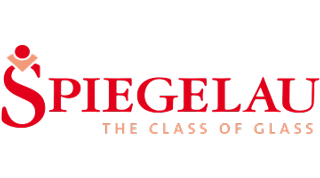 Item no.: 4510271
SPIEGELAU Vino Grande Red Wine
Quantity shown in bill units, minimum order = one bill unit
1 bill unit holds 4 pieces
Loading stock data...
In stock, delivery within 10-14 days
PRE-ORDER: This item can be ordered now, but will be shipped when available
Out of stock
No stock data available
Willsberger Anniversary is SPIEGELAU's successful machine reproduction of the world famous hand-blown series Willsberger.
Designed by Johann Willsberger, the original Willsberger series has been crafted by SPIEGELAU for the past 30 years. Replicated in ist exact complex form, Willsberger Anniversary is machine-blown and therefore more affordable.

Machine-made and dishwasher safe.

Year of design 2014
Volume 420.0 ccm
Height 225.0 mm
Box quantity 4
Type of Manufacturing machine-made
Material Crystal