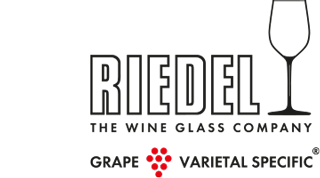 Item no.: 4100/16
Single Pack
RIEDEL Sommeliers Black Tie Burgundy Grand Cru
Quantity shown in bill units, minimum order = one bill unit
1 bill unit holds 1 piece
Loading stock data...
In stock, delivery within 10-14 days
PRE-ORDER: This item can be ordered now, but will be shipped when available
Out of stock
No stock data available
The Burgundy Grand Cru glass is perfect to support the balance of fragility and fresh compact fruit in light-bodied wines.
This shape was one of the original 'wine friendly' glasses designed by 9th generation Claus J. RIEDEL. The wide tulip shape and slightly flared lip highlights the irresistible sweetness, whilst perfectly balancing the acidity and deemphasizing the alcohol, to create a perfect picture of the wine.

This product features a black crystal stem and clear crystal base.

Introduced in 2008, Sommeliers Black Tie celebrated the 50th anniversary of RIEDEL's iconic collection, Sommeliers, designed by 9th generation Claus J. Riedel. 

Boasting both functionality and elegant aesthetics, the handmade Sommeliers Black Tie collection celebrates this anniversary with some "black tie" touches. The red wine glasses feature a tall black stem with a clear base, and the white wine glasses feature a black base with a tall clear stem.

This product is handmade and dishwasher safe.

Our master glassmakers individually craft each item so every piece has a unique character. Due to the nature of crafting, small tolerances in the size and weight of each product, tiny bubbles, imperfections, or slight surface variations are an acceptable part of the process.
This pack contains a single piece.
Blauburgunder, Moulin à vent, Nebbiolo, Nerello Mascalese, Echézeaux, Beaujolais Cru, Barbaresco, Volnay, Blanc de Noirs, Romanée Saint Vivant, Musigny, Chambolle Musigny, Vougeot, Rosé Champagne, Vosne-Romanée, Nuits Saint Georges, Pinot Noir New World, St. Aubin, Pinot Noir Old World, Burgundy (red), Pommard, Barolo, Santenay
Year of design 2008
Volume 1050.0 ccm
Height 276.0 mm
Box quantity 1
Type of Manufacturing handmade
Material Crystal