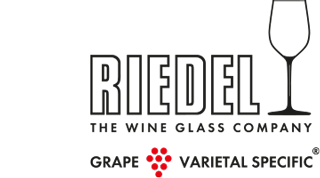 Item no.: 6884/67
Two Pack
RIEDEL Performance Pinot Noir
Quantity shown in bill units, minimum order = one bill unit
1 bill unit holds 2 pieces
Loading stock data...
In stock, delivery within 10-14 days
PRE-ORDER: This item can be ordered now, but will be shipped when available
Out of stock
No stock data available
The Pinot Noir glass is perfect to support the balance of fragility and fresh compact fruit in light-bodied wines from the New World.
Created during several workshops, the tulip shape and slightly flared lip highlights the irresistible sweetness, whilst perfectly balancing the acidity and deemphasizing the alcohol, to create a perfect picture of the wine.
The optic impact in the RIEDEL Performance series adds both a design feature and an astounding effect on wine's aromatics.

RIEDEL Performance is the first wine glass series ever to feature bowls with a light optic impact for better aromatics. Co-designed by both Georg and Maximilian Riedel, RIEDEL Performance is a technologically advanced and user-friendly collection of grape varietal specific glasses.

Machine-made and dishwasher safe.
This pack contains 2 pieces.
Blauburgunder, Moulin à vent, Nebbiolo, Nerello Mascalese, Echézeaux, Beaujolais Cru, Barbaresco, Volnay, Blanc de Noirs, Romanée Saint Vivant, Musigny, Chambolle Musigny, Vougeot, Rosé Champagne, Vosne-Romanée, Nuits Saint Georges, Pinot Noir New World, St. Aubin, Pinot Noir Old World, Burgundy (red), Pommard, Barolo, Santenay
Year of design 2018
Volume 830.0 ccm
Height 245.0 mm
Box quantity 2
Type of Manufacturing machine-made
Material Crystal