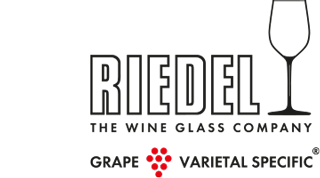 Item no.: 6884/15
Two Pack
RIEDEL Performance Riesling
Quantity shown in bill units, minimum order = one bill unit
1 bill unit holds 2 pieces
Loading stock data...
In stock, delivery within 10-14 days
PRE-ORDER: This item can be ordered now, but will be shipped when available
Out of stock
No stock data available
The Riesling glass is perfect for balancing the high acidity and residual sugar of fruit-forward white wines.
This shape is an evolution of RIEDEL's most verstaile white wine glass. It helps to balance the fresh characters and high mineral components, and the new, larger shape emphases an improved aromatic experience. As part of the Performance series, this shape was re-developed in 2018 for better aromatics.

RIEDEL Performance is the first wine glass series ever to feature bowls with a light optic impact for better aromatics. Co-designed by both Georg and Maximilian Riedel, RIEDEL Performance is a technologically advanced and user-friendly collection of grape varietal specific glasses.

Machine-made and dishwasher safe.
This pack contains 2 pieces.
Riesling, Scheurebe, Côtes de Provence, Riesling Smaragd, Rivaner, Schilcher, Mosel-Saar-Ruwer, Dolcetto, Marsannay rosé, Soave, Zinfandel, Dornfelder, Alsace Grand Cru, Smaragd, Blauer Portugieser, Bardolino, Primitivo, Riesling (Spätlese/late harvest dry), Rosé, Jurançon Sec, Catteratto, Côtes du Rhône Rosé, Muscadine, Godello, Welschriesling, Grüner Veltliner, Zierfandler, Vernaccia, Bordeaux (white)
Year of design 2018
Volume 623.0 ccm
Height 245.0 mm
Box quantity 2
Type of Manufacturing machine-made
Material Crystal