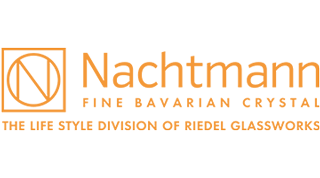 Item no.: 99498
NACHTMANN Punk Long Drink
Quantity shown in bill units, minimum order = one bill unit
1 bill unit holds 4 pieces
Loading stock data...
In stock, delivery within 10-14 days
PRE-ORDER: This item can be ordered now, but will be shipped when available
Out of stock
No stock data available
The Punk series was developed in 2017 as part of the Nachtmann NextGen Project.
Punk designer Anke Buchmann came from Central Saint Martins in London. The series uses literal translations of key punk visuals, such as studs and spikes, to design a tactile range of barware products. Breaking away from classic design rules, PUNK stands out from the crowd. It's distinctive and attention-seeking nature breaks out of tradition to add impact to every table.

Machine-made and dishwasher safe.

Year of design 2017
Volume 390.0 ccm
Height 151.0 mm
Box quantity 4
Type of Manufacturing machine-made
Material Crystal