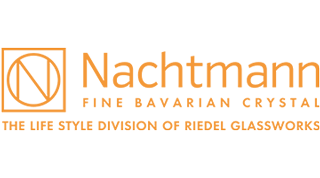 Item no.: 101980
NACHTMANN Jules Long Drink
Quantity shown in bill units, minimum order = one bill unit
1 bill unit holds 4 pieces
Loading stock data...
In stock, delivery within 10-14 days
PRE-ORDER: This item can be ordered now, but will be shipped when available
Out of stock
No stock data available
The Jules series was developed in 2018 as part of the Nachtmann NextGen Project, created by Australian design student Oliver Bryant.
Jules designer Oliver Bryant came from the University of Technology in Sydney. The series was inspired by the inherent tension between strength and refinement in jet turbines. When in flight, a jet gathers and distorts the air, and this is mirrored by the way the curves of the pattern gather and refract light.

Machine-made and dishwasher safe.

Year of design 2019
Volume 375.0 ccm
Height 147.0 mm
Box quantity 4
Type of Manufacturing machine-made
Material Crystal