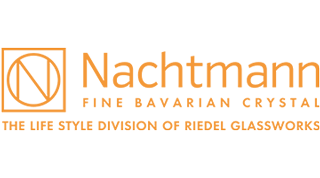 Item no.: 98064
NACHTMANN Shu Fa Long Drink
Quantity shown in bill units, minimum order = one bill unit
1 bill unit holds 4 pieces
Loading stock data...
In stock, delivery within 5-10 working days
PRE-ORDER: This item can be ordered now, but will be shipped when available
Out of stock
No stock data available
The Shu Fa series was developed in 2016 as part of the Nachtmann NextGen.
Shu Fa designers Mao Churong and Gong Yining came from the Central Academy of Fine Arts in Beijing. The series is inspired by traditional Chinese calligraphic ink paintings. It plays with structure and texture to create a dramatic design for your dining table.

Machine-made and dishwasher safe.

Year of design 2016
Volume 360.0 ccm
Height 152.0 mm
Box quantity 4
Type of Manufacturing machine-made
Material Crystal