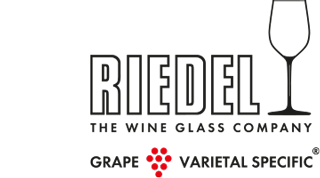 Item no.: 4884/67D
RIEDEL Fatto A Mano Performance Pinot Noir - black stem
AUD 280.01
incl. tax, excl. shipping*
Quantity shown in bill units, minimum order = one bill unit
1 bill unit holds 1 piece
Loading stock data...
In stock, delivery within 5-14 working days
PRE-ORDER: This item can be ordered now, but will be shipped when available
PRE-ORDER: This item can be ordered now, but will be shipped when available
Only a few items left
Out of stock
No stock data available
The Pinot Noir glass is perfect to support the balance of fragility and fresh compact fruit in light-bodied wines from the New World.
Created during several workshops, the tulip shape and slightly flared lip highlights the irresistible sweetness, whilst perfectly balancing the acidity and deemphasizing the alcohol, to create a perfect picture of the wine.
The optic impact in the RIEDEL Performance series adds both a design feature and an astounding effect on wine's aromatics.
This product features a black crystal stem and clear crystal base.
RIEDEL Fatto a Mano Performance marries together two of the brand's successful series, combining refined craftsmanship and the precision of modern machine production. The series includes bowls with Performance's signature optic impact, plus a dynamic colored feature at stem or base.

This product is handmade and dishwasher safe.
Our master glassmakers individually craft each item so every piece has a unique character. Due to the nature of crafting, small tolerances in the size and weight of each product, tiny bubbles, imperfections, or slight surface variations are an acceptable part of the process.
This pack contains a single piece.
Year of design 2019
Volume 830.0 ccm
Height 250.0 mm
Box quantity 1
Type of Manufacturing hand finished
Material Crystal