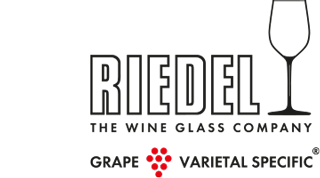 Item no.: 4400/58
RIEDEL Sommeliers Champagne Wine Glass
AUD 270.00
incl. tax, excl. shipping*
Quantity shown in bill units, minimum order = one bill unit
1 bill unit holds 1 piece
Loading stock data...
In stock, delivery within 5-14 working days
PRE-ORDER: This item can be ordered now, but will be shipped when available
PRE-ORDER: This item can be ordered now, but will be shipped when available
Only a few items left
Out of stock
No stock data available
The Champagne Wine Glass is perfect for developing and displaying champagne's complex characteristics.
This glass allows the wide range of aromatics to unfold. Unlike a flute, the egg-shaped design allows the complex layers to grow and intensify, and the larger rim diameter enables them to be released in a way which is not achieved with a narrow glass. The glass also includes a 'sparkling point' to aid the formation of the Champagne bubbles.

Sommeliers was the world's first wine friendly glass collection and a design revolution created by Claus J. Riedel (9th generation). The range adheres to the Bauhaus design principle of form follows function, as Claus J. Riedel had discovered that certain wines showed more depth and better balance when enjoyed from certain shapes. Thin-blown and unadorned, Sommeliers was the beginning of RIEDEL's dominance of the global wine glass market.

This product is handmade and dishwasher safe.
Our master glassmakers individually craft each item so every piece has a unique character. Due to the nature of crafting, small tolerances in the size and weight of each product, tiny bubbles, imperfections, or slight surface variations are an acceptable part of the process.
This pack contains a single piece.
Year of design 2020
Volume 445.0 ccm
Height 235.0 mm
Box quantity 1
Type of Manufacturing handmade
Material Crystal