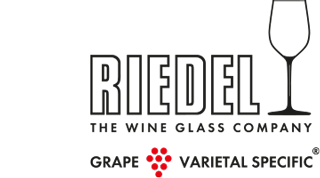 Item no.: 6449/67
RIEDEL Veritas New World Pinot Noir, Nebbiolo & Rosé Champagne Glass
AUD 120.00
incl. tax, excl. shipping*
Quantity shown in bill units, minimum order = one bill unit
1 bill unit holds 2 pieces
Loading stock data...
In stock, delivery within 5-14 working days
PRE-ORDER: This item can be ordered now, but will be shipped when available
PRE-ORDER: This item can be ordered now, but will be shipped when available
Only a few items left
Out of stock
No stock data available
The New World Pinot Noir is perfect to support the balance of fragility and fresh compact fruit in light-bodied wines from the New World.

Created during several workshops with producers from Oregon, US, the tulip shape and slightly flared lip highlights the irresistible sweetness, whilst perfectly balancing the acidity and deemphasizing the alcohol, to create a perfect picture of the wine. This glass is also well suited for showing the aromatics of Rosé Champagne Wines.

The revolutionary series RIEDEL Veritas debuted in 2014 to set the standard for glassware yet again. The brand's world class technicians were asked by 10th generation Georg J. Riedel to create a series that was visually stunning, a delight to hold, and price competitive. They accomplished their task with excellence; creating a wine glass collection for the 21st century.

Machine-made and dishwasher safe.
This pack contains 2 pieces.
Year of design 2014
Volume 800.0 ccm
Height 235.0 mm
Box quantity 2
Type of Manufacturing machine-made
Material Crystal
The RIEDEL Veritas bowls are based on the DNA of grape varietals which differentiate each other by the skin thickness and color, the amount of tannins, sugar content, intensity of acidity and minerality.